Regular price
$298.00 USD
Regular price
Sale price
$298.00 USD
Unit price
per
Sale
Sold out
THE NEW DEFINITION OF LIFTING
96% Visible Lifting in just 120 minutes.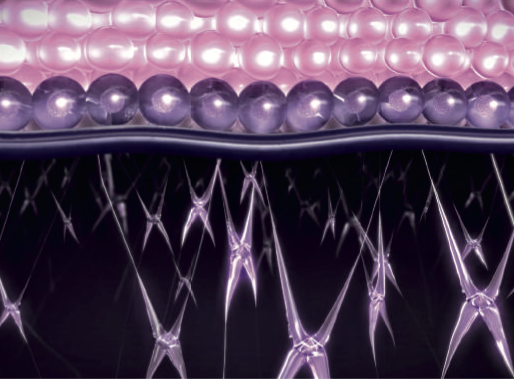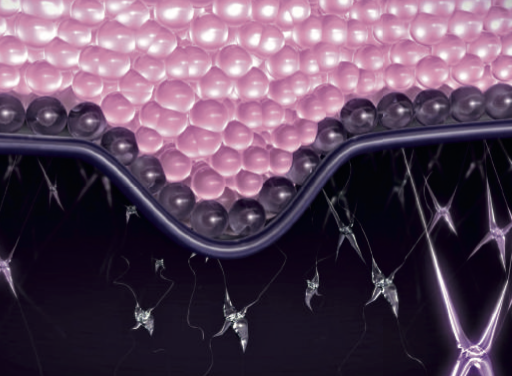 The Aging Process
Aging is a complex, multifactorial process where genetics and environmental factors play a role and is a result of (1) Reduced skin metabolism, (2) Glycation and (3) Oxidation.
Reduced skin metabolism - Fibroblasts are cells of the skin responsible for firmness and elasticity. As we age, activity of these cells slows down and progressively lose their function. Our skin thus becomes more fragile, resulting in wrinkles, sagging, loss of firmness and undefined contours.
Glycation - Glycation occurs when the sugars in food we consume react with proteins and fats in an abnormal way, thus producing harmful molecules called "advanced glycation end productions" (AGEs). Collagen and elastin are the skin proteins most prone to glycation, leading them to become stiff, less flexible and more vulnerable - resulting in loss of volume, sagging facial shape and loss of elasticity.
Oxidation - Free radicals are highly unstable and reactive molecules that damage living cells. These come from everyday pollution (e.g. smog, UV rays) and other stressors (e.g. lack of sleep, stress, poor nutrition). When free radicals are in excess and our skin is not able to neutralize them with its own protection, the oxidative process occurs. This results in premature aging.
Lift Expert Anti-ageing Face Treatment
Bearing in mind how aging occurs, the Lift Expert Treatment is specially crafted to combat premature aging. Using a unique face massage that instantly sharpens the face, reduces double chin and lifts up your facial contours, you can see 96% instant lift after the treatment.
Anti-aging Peptides - Stimulates fibroblast activity in the deeper skin layers and collagen production
Ice Wine Extract - Refines the skin and increases its hydration level to reveal a youthful appearance.
Age Control Complex - Specially crafted with active ingredients such as the Silybum Marianum Fruit Extract, Sodium Hyaluronate, Carnosine, Lecithin and Tocopherol, the complex delays the glycation process. The actives also capture and neutralise free radicals before they damage the cells, protecting skin cells from oxidative stress and damage.
Results
Clinical Evaluation Shows:
86% Wrinkles appear reduced
97% Skin appears firmer
100% Skin appears plumper
100% Facial Contours appear more defined
Share
View full details