What Your Skin Needs as You Enter Your 40s
It's a well-known fact that we lose 1 percent of collagen every year from the age of 20. This means that our collagen supply and replenishment is really taking a hit as we enter our 40s - and having a good skin care regime is key to preventing signs of ageing from accelerating even more quickly. 
According to Hadley King, MD, board-certified dermatologist in New York City, "This is when aging appears the most dramatically, becoming thin, wrinkled, dry, and dull. As estrogen production declines during perimenopause, the skin's fibroblasts produce less collagen and elastin. This leads to a thinner epidermis, reduced hydration, compromised barrier function, and loss of elasticity."
The focus should therefore be on promoting collagen and elastin production and smoothing out any wrinkles, fine lines and pigmentation that may already be present. 
To combat the early signs of ageing, ensure that you have a good skin care regime that includes weekly exfoliation to encourage cell regeneration, daily moisturiser to keep your skin hydrated, smooth and plump, anti-ageing ingredients to encourage collagen production and anti-oxidant effects and specific treatment on your eye and neck area. 
The Building Blocks of Your 40s Skin Care Regime
The most important thing to focus on as you enter your 40s is increasing skin dryness - this leads to the appearance of fine lines, dullness and tired looking skin. One key active ingredient your skin will need is Hyaluronic Acid - a substance that naturally occurs in the body and works to both attract and seal water into your skin. This will keep your skin cells hydrated and happy with reduced appearance of fine lines and increased radiance.  
Other active ingredients include vitamins and anti-oxidants. They work to neutralise free radicals that damage your skin cells through their anti-oxidant properties and keep your skin healthy. Free radicals occur as a result of exposure to UV rays, pollution, dirt and ageing. 
Here's some of our favourite products to combat signs of ageing as we enter our 40s. 
Maria Galland 340 Lumin'Eclat Serum 
This serum is a must for busy women - it revitalises the skin with active ingredients such as Vitamin E, Hyaluronic Acid and a unique 4-blossom composition of cowslip, silk tree, violet and eyebright. Rich in flavonoids and polyphenols, this serum offers total relaxation and radiance for your skin while neutralising the effects of free radicals. Your skin immediately appears brighter with minimized appearance of the first fine wrinkles and lines without being overly greasy. 
Maria Galland 650 Lift Expert Wrinkle Smoother
This double-action eye cream has a 95% smoothing index to firm up your eye lids, reduce puffy eyes and dark circles while plumping up fine lines. Containing powerful active ingredients like a peptide bioactive complex to stimulate the skin to increase collagen production; shiitake extract to restore the skin's firmness and sweet almond proteins to blur wrinkles, this eye cream is a must. 
Encapsulating the purest of the L-Ascorbic Acid (Vitamin C) with patented Qu-some technology, the nano-capsules penetrate into the deepest layers of your skin, reaching the muscular level. For the first time ever, the L-Ascorbic Acid ingredient can work daily to stimulate collagen, elastin and skin cell production. It lifts, lightens, heal and repair the skin.
Maria Galland D-521 Alpha Arbutin Serum 
An extremely effective anti-pigmentation serum that counteracts uneven pigmentation by blocking the epidermal melanin biosynthesis. This ensures that pigmentation production is reduced for long-lasting radiant skin with reduce dark spots, freckles and age spots. Liquorice root extract and Hyaluronic Acid supplies intensive moisture to the skin and reduces the appearance of fine lines and wrinkles. 
How Can I Stop Ageing at 40? 
The question we all ask ourselves as we notice the signs of ageing take a toll on our skin and bodies. There is no way to stop ageing - but preventive care, and subsequently, regular maintenance is key to keeping your skin youthful for as long as possible. 
Some common anti-ageing skin care tips:
Always use sunblock - UV rays are extremely harmful to our skin and can cause signs of premature ageing as our skin cells are damaged from exposure. Premature ageing can appear in the form of uneven skin tone, pigmentation, dull skin and even sensitivity. 
Getting enough rest and regular exercise definitely strengthens our bodies and keep us young inside and out. This is one of the most important things we can do for ourselves!
Having a good skin care regime keeps your skin healthy and young by providing it with nutrition and hydration it needs. Just as we need to have a healthy diet to keep our bodies happy, our skin needs a good diet as well. 
Our Favourite Anti-ageing Face Treatment
96% Visible Lifting in just 120 minutes.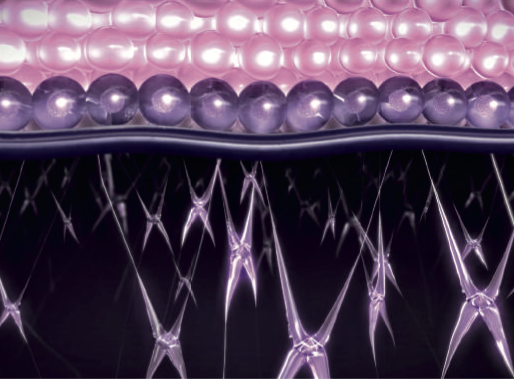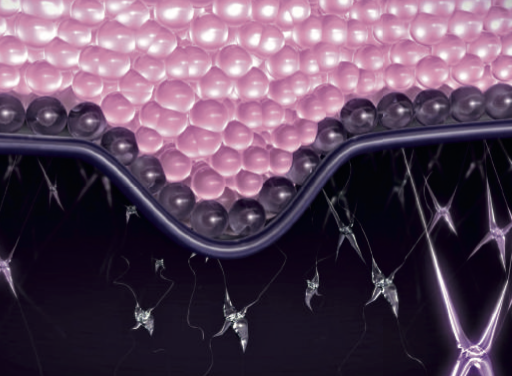 The Lift Expert Treatment is specially crafted to combat premature aging. Using a unique face massage that instantly sharpens the face, reduces double chin and lifts up your facial contours, you can see 96% instant lift after the treatment.
Anti-aging Peptides - Stimulates fibroblast activity in the deeper skin layers and collagen production
Ice Wine Extract - Refines the skin and increases its hydration level to reveal a youthful appearance.
Age Control Complex - Specially crafted with active ingredients such as the Silybum Marianum Fruit Extract, Sodium Hyaluronate, Carnosine, Lecithin and Tocopherol, the complex delays the glycation process. The actives also capture and neutralise free radicals before they damage the cells, protecting skin cells from oxidative stress and damage.
Call us at 92201139 to find out how we can help your skin enter its 40s gracefully.